Coming up with a search engine optimization strategy can be overwhelming. There's a ton of information available on how to go about driving traffic to your site. Some of it is dated; some of it is overly technical; and some of it is conflicting. In short, it can be difficult to piece together a full SEO strategy. Below, we've outlined 6 crucial strategies that constitute a full and viable approach to DIY SEO.
Search Engine Optimization Strategy Step #1:


Make sure you have quality content.
Create quality content that is helpful and easy to understand.
Google values unique, relevant content and ranks websites based on their quality. Google has also become more sophisticated in how they crawl and rank content. More than ever before, quality and relativity of your content is absolutely critical. Fortunately, there are a ton of tools online for generating great copy:
Create content that targets specific keywords
One of the central pillars of SEO is the mighty keyword. When a user wants to look something up, they type a keyword (or a keyword phrase) into their search engine of choice. The search engine then returns a series of pages that it knows are applicable to that keyword. As such, you should spend time creating high-quality page copy, articles, and blogs that center around a primary keyword. This keyword is your primary topic for a page or post, and we recommend you don't deviate from it.
For example, the article you are reading now focuses on keywords relating to search engine optimization strategy. We wanted to create a resource that would come up when web users search search engine optimization strategy. We used tools like Google Trends to research what our main keyword, as well as supporting keywords that best apply to the type of content wanted to create. We then created our copy with those keywords in mind, making sure that the keywords appear in our headings and throughout the copy.
Competitor analysis can help you find keywords & generate content ideas; do what they do, but better.
There's nothing new under the sun. Sometimes, the best strategy for creating content is to find what your competitors are doing so that you can do it better. Sometimes this is done by providing up to date information that is more accurate. Sometimes this is done by providing a unique perspective. Sometimes it's as simple as providing a more user friendly version of the information. Be sure to give credit where it's due.
At any rate, doing some competitor analysis can be a great way to find out which keywords are driving traffic in your industry, and how your competitors' sites are using those keywords in their web pages' titles and meta descriptions (the text found in the SERP snippet when someone searches for a given term). You can also use tools like SEMrush or Ubersuggest for this purpose. There are also a wealth of freelancers available on Fiverr who can run competitive analysis for you, and then provide you with a full breakdown of the data. Finally, competitive analysis is one of the services we provide as part of our comprehensive SEO services.
Search Engine Optimization Strategy

Step

#2:
Check that your site is secured with HTTPS.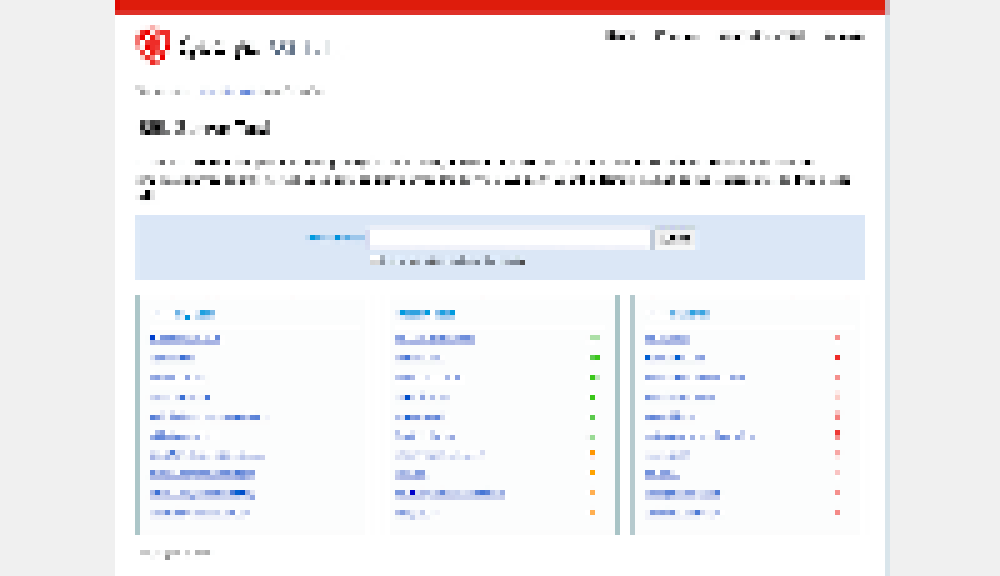 Google strongly recommends that all websites use HTTPS rather than HTTP. The main reason for this is that Google wants to make sure that users are safe when they're browsing a website and can identify whether or not the site is secure. By using SSL (Secure Socket Layer), you can make your site more trustworthy by showing visitors that you care about their privacy and safety on the web.
If you want to check if your site is secured, visit Qualys SSL Labs and enter your domain into the field marked "Hostname." If it isn't secured, then we recommend doing so as soon as possible! See here for instructions on how to secure your site.
Search Engine Optimization Strategy

Step

#3:
Make sure your website is mobile-friendly.
There are several factors that make a website mobile-friendly:
The text size is large enough to be read on small screens, but no so large that it takes up too much of the screen.
You don't have any elements that are too small to click or tap, such as links and buttons. It's also important that there is enough margin between adjacent buttons and links.
It's equally easy to navigate the site using either touch or mouse controls.
If you're using a template for your website, make sure it's built with responsive design principles in mind. A responsive design uses CSS (Cascading Style Sheets) to automatically fit the content within its container into different screen sizes by changing their layout on the fly. If you're tech savvy, we recommend building your website with WordPress. There are a ton of great tools in the WordPress ecosystem that allow you to build a great website without too much technical knowledge. We recommend using Elementor with WordPress for its ease of use, flexibility, and robust community of support.
While building your own site takes more time and effort than using a template, it gives you greater control over how your site looks and feels when viewed on various devices and browsers.
Search Engine Optimization Strategy

Step

#4:
Make sure your pages are indexed.
A search engine index is a list of all the pages that you have on your website.
We recommend checking to see if your site is indexed by using Google site query. To do this, go to Google and enter site:yourdomain.com. For example, to see which pages under cameroncreative.co have been indexed, we'd enter site:cameroncreative.co. Upon hitting enter, the pages that show up on the results page are those that are indexed by Google for the domain searched.
If your pages aren't indexed, they won't show up in Google's results when someone searches for something related to what's on that page. When this happens, it's called "being deindexed" or "blacklisting." The best way to make sure this doesn't happen is to make sure Google can crawl and index all of your webpages.
To index your site, we recommend using an SEO plugin like Rank Math, or Google's WordPress plugin, Google Site Kit. The former offers an entire suite of tools for optimizing your site. The latter connects your site to Google Search Console (as well as Google Analytics, Google AdSense, and PageSpeed Insights) and prepares it to be indexed.
Search Engine Optimization Strategy

Step

#5:
Check that your site loads quickly.
Another crucial element to search engine optimization is making sure your site loads quickly. If you want to check your website's load speed, visit PageSpeed Insights and enter the URL for one of your pages into the box at the top of the screen. You'll get a score out of 100 in under 30 seconds.
One of the biggest culprits we come across is images that aren't sized or optimized properly. We recommend resizing your images to a maximum of 2400x1600px for full screen images, and roughly 1500x1000px for images within content (switch ratio if image is portrait as opposed to landscape). Images should also be compressed. We recommend TinyPNG as an image compression tool. Our rule of thumb when developing websites is to aim for sizes of under 150kb for large images, and under 90kb for medium to small images.
Search Engine Optimization Strategy

Step

#6:
Generate Backlinks
There are a variety of ways to create backlinks, but not all of them are effective. In order to create backlinks that will actually help your website, you need to use methods that are both effective and ethical. One way to create backlinks is to use guest blogging.
Guest blogging is a very effective and ethical method to create backlinks because it involves allowing other website owners to use your content on their website. This allows you to create backlinks for your website without having to put any effort into the process. That said, you should avoid guest posting on low-quality websites, as this can damage your website's reputation.
Another method for generating backlinks is to utilize article directories. These are a good way to get your website noticed by the search engines. However, article directories that allow free submissions are often overrun with spam and low-quality content.
Conclusion
So that's it! We hope you found our tips helpful and are excited to start working on improving your website's ranking. Remember to take a long-term approach to SEO by developing your site and content regularly. Google is always looking for fresh, original content so keep that in mind when you're planning new articles or blog posts.
With these six steps, the sky's the limit. You can climb up the rankings and earn more traffic than ever before—but it won't happen overnight. Be patient, stay focused, and enjoy the journey!
Disclaimer: We link to various 3rd party services throughout our resources. All of the 3rd party resources we link to are resources that we use on our clients' and our own projects. For those that have affiliate programs, we utilize affiliate links. Using our affiliate links doesn't cost you any more for services, and it helps us keep the coffee flowing 🙂